The Digital Agency That Thrives on
Your Success
Let us help build & market your business online!
Our 3 Areas Of Focus Will Help Your Business Grow And Scale Online:
Search Engine Optimisation
Most internet visits start with a search.
Using Search Engine Optimisation (SEO) and in-bound marketing tactics we engage your audience, and potential clients, where they are already looking.
We take the guess work out of SEO and provide simple and effective solutions.
Website Development & Ecommerce
Your website is the first place to make an impression on visitors and potential clients. It needs to be fast, reliable, and user friendly.
We build, maintain, and update websites and eCommerce stores to the highest modern web standards.
Customer retention is a primary focus of any growing business.
We implement and customise powerful CRM & automation tools to keep track of, and maintain, relationships with new and existing clients and customers.
This reduces the cost of customer acquisition, and allows us to communicate relevant information and offers directly, making the most of previous investments.
Single Page
Brochure Site
starting from
Just getting started? Need a basic site to establish your online presence? Make it easy to showcase your products and services, and make it easy for people to contact you.
Dynamic Brochure Site (5+pg)
starting from
Do you want a professional, complete and tailor-made site? At Conrad-Media we create a site matching your specifications and your requirements, and this within the given deadlines.
E-commerce & Online Shop
starting from
Do you want to develop and optimise your online sales? We take care of the creation of your online store from start to finish: conception, design, traffic & analytics, digital communication and reporting.
Search Engine Optimisation
starting from
Need an audit to see where your site is at?How about custom created content optimised for SEO?

From analysis to Link Building, Conrad-Media offers you multiple options to improve the organic ranking of your website.
Don't see what you're looking for? Find out how we can help you, today!
Some Of Our Recent Clients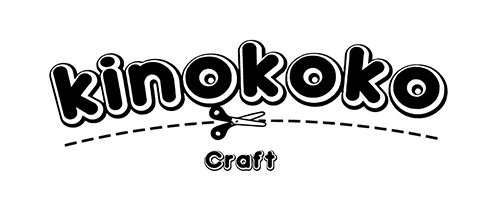 "People who listen and have a very good understanding of the project. Respect of deadlines, and responsive! I recommend. Thank you for creating the site for my business Fast Modul!"
"Top service, with speed! Listening to needs and desires. I highly recommend! You can call on them with your eyes closed!"
"Amazing staff, friendly insightful and very professional. They got a very rough brief of what I needed for my website and ran with it, keeping me updated all the time and putting in the effort to make one of the best websites in my industry. Thank you Conrad-Media for excellent service."
"Very professional & responsive agency!
We are delighted with our new site.
Céline is a very dynamic, friendly and attentive person.
She quickly understands the needs and transcribes them perfectly while bringing his ideas and his expertise, and what patience for putting it online...thanks again!

I highly recommend this agency for your digital projects."

"Company attentive and always available.

They made a very nice website for us!"

"A big thank you for your work!

This website is clearly what we wanted and we will be happy to work together for future web projects."

We'll help you take your business to the
next level!
If you are looking for an agency to help you reach your audience and create a remarkable presence online, you've come to the right place.
Serving London 🇬🇧 and Lyon 🇫🇷, we're a diversified & geographically dispersed team delivering solutions & results in all corners of the globe.
We provide affordable, effective, and personalised design, development, advertising, and marketing solutions.
We Help Companies Grow Online.
When you work with us, you are no longer alone in developing your business!
If you are looking for an agency that will help you establish a strong online presence, generate more revenue and increase your conversion rate, you're at the right place!
Process driven and solution oriented, we take every measure to guarantee the success of your projects and campaigns!
We provide the digital solutions to your business' evolving sales, marketing, and development needs.